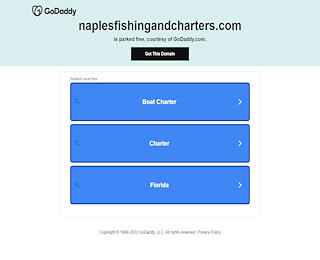 Naples Florida Boat Tours Safety Tips
Naples Florida boat tours are an awesome activity and adventure that a lot of people embark on for recreation in the summer periods and even other periods during the year. Boaters make use of vessels such as powerboats, rowboats, paddleboats, and sailboats. There are hundreds of thousands of people around the world that like going on boat tours; Naples Florida boat tours are a great activity for people irrespective of their age.
But boat touring is an activity that requires a lot of safety precautions and instructions that need to be adhered to in order to protect the lives of everyone onboard. No matter the level of experience you have, it is always better for everyone to go through and understand boat tours safety rules before departures.
In this post, you'll find some of the basic safety tips to guide you through your Naples Florida boat tours and keep you safe. Here are some of the safety tips:
Be Cautious of the Weather
This is one very important safety precaution you should never ignore. Make sure you check the local weather condition of the area you are about to tour before you depart. A good and reliable source of information for the weather report can be specialized boating radio or TV forecasts. If you observe sudden darkening clouds, sudden temperature change, or rough changing and volatile winds, then the safest thing to do is to get off the water. It is for your own safety and that of everyone onboard. You can get back to your boat tour when the weather is clear and friendly.
Follow the Checklist of Pre-Departure
Adequate boat touring safety includes preparing yourself for any possibility while on tour. Adhering to the checklist of pre-departure is the best way to ensure that none of the safety precautions or rules have been forgotten or ignored.
Make Sure there is an Assistant Skipper
Make sure there are at least two people onboard that are conversant with every aspect of the operation and handling of the boat, including general boat tours safety. If something happens and the primary navigator is incapacitated or injured and can't continue, it is very important to ensure that there is someone else on the boat that can adhere to the proper safety precautions and take everyone back to shore.
Make Sure You Inform Someone about the Trip
Before you embark on Naples Florida boat tours, make sure you inform someone about the trip. Whether it is a family member you choose to tell or an employee at the local marina, or a friend, always make sure you let someone know your float plan. Your float plan should include your tour destination and the time frame you are going to be there. Your float plan may include information such as:
Your name, your contact information (phone number and home address), name and phone of the leader of the trip. The names and contact details of all the passengers onboard. The type of boat you are touring with, the company in charge, and the registration information of the boat.
Naples Florida Boat Tours